Installation Tips
1
The intake of sunlight impacts the energy produced by the solar panel.
Install the solar panel on the roof or wall outside your house to get maximum sunlight exposure.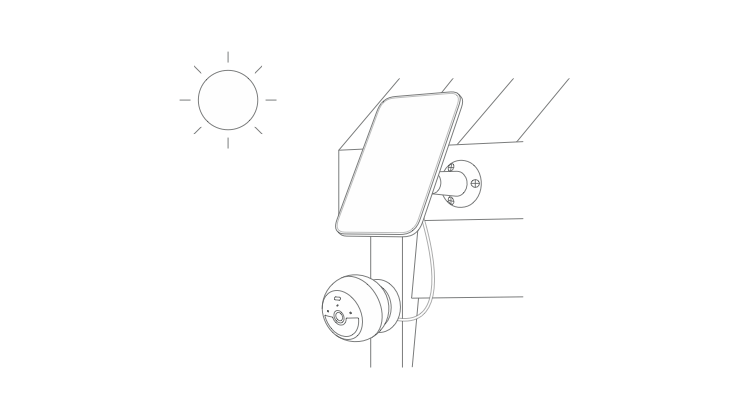 2
Positon your solar panel south-facing (in the Northern Hemisphere)or north-facing (in the Southern Hemisphere), and adjust its angle at about 30°.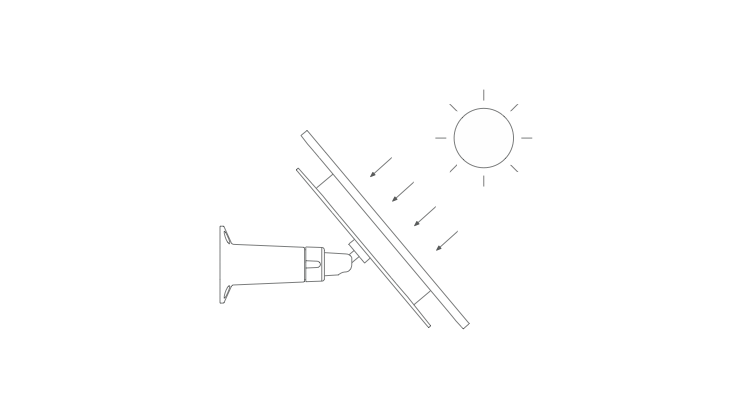 3
Dirt or debris on the solar panel can reduce sunlight exposure. Remember to regularly clean the panel.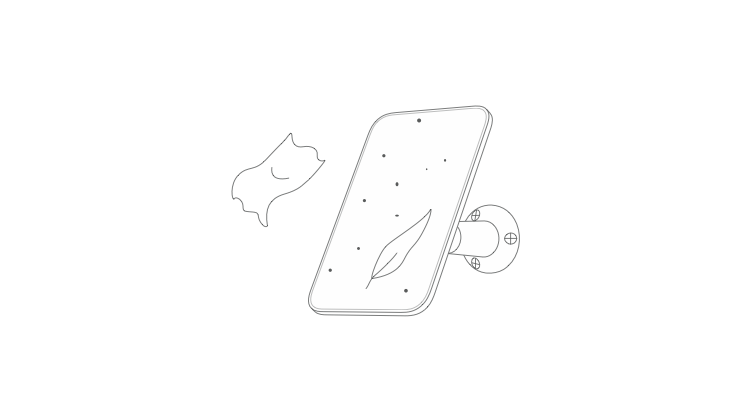 4
The cable of the solar panel is 10ft/3m long, make sure the cable can reach your camera. Otherwise, you have to relocate your camera first.
5
Do not extend the cable of the solar panel.Because it might cause a voltage drop and negatively impact the charging efficiency.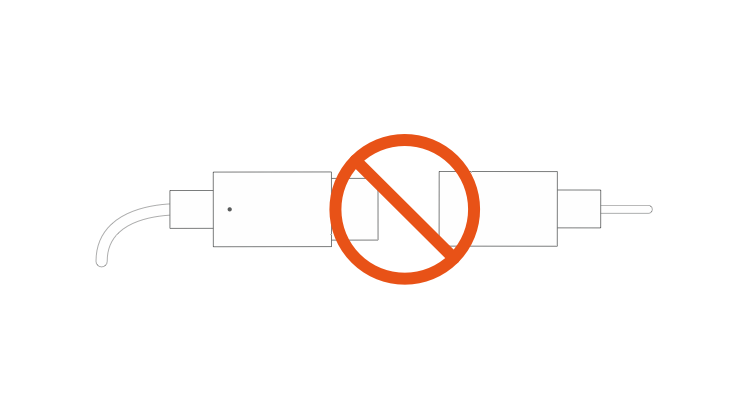 Bracket Installation
1
Place the bracket against a roof or a wall and secure it with the included screws. To install the bracket on concrete, brick, and other hard materials, drill holes with a 15/65-inch (5.95mm) drill bit and insert anchors first.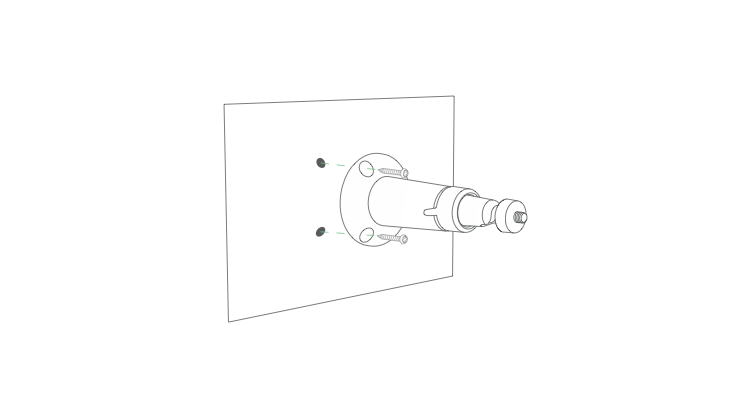 2
Screw the solar panel to the bracket and adjust its angle at about 30°.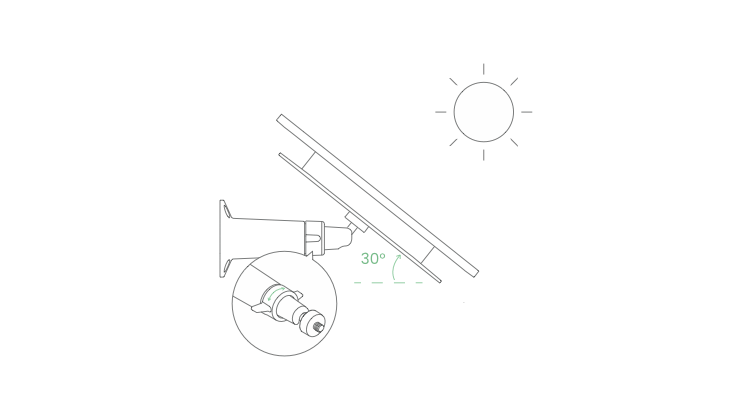 Camera Connection
1
Slide a waterproof gasket onto the USB connector of the solar panel.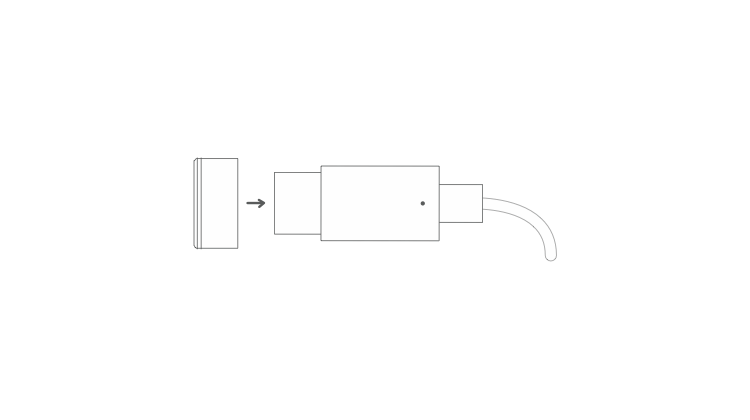 2
Open the rubber cover of your camera's charging port and firmly plug in the USB connector.