1
For battery-powered devices, if the motion sensitivity was set too high, go to
Camera Settings – Smart Detection
. Lower motion sensitivity to limit the motion detection range.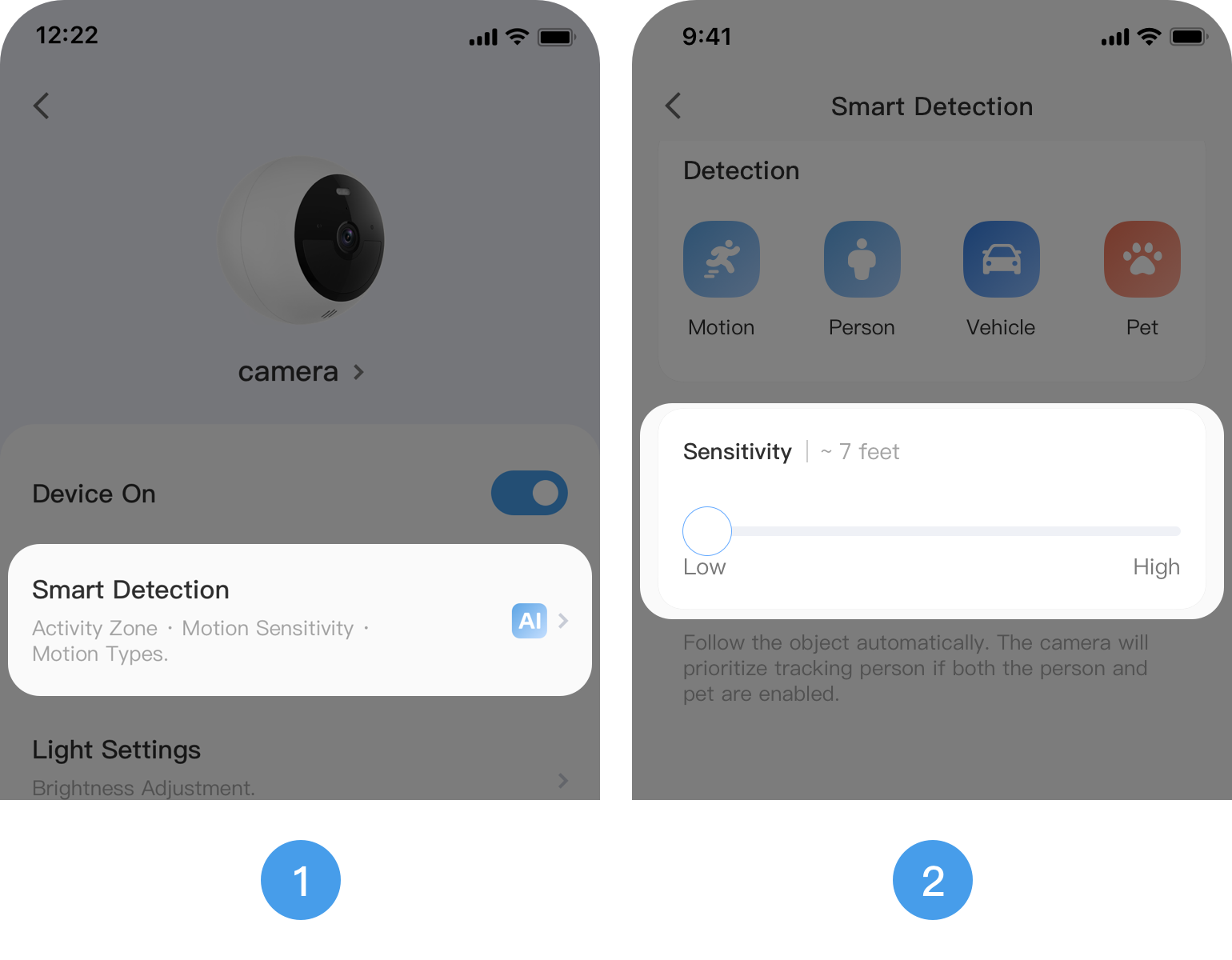 2
Go to
Camera Settings – Smart Detection - Activity Zone
, and add your instereted zones.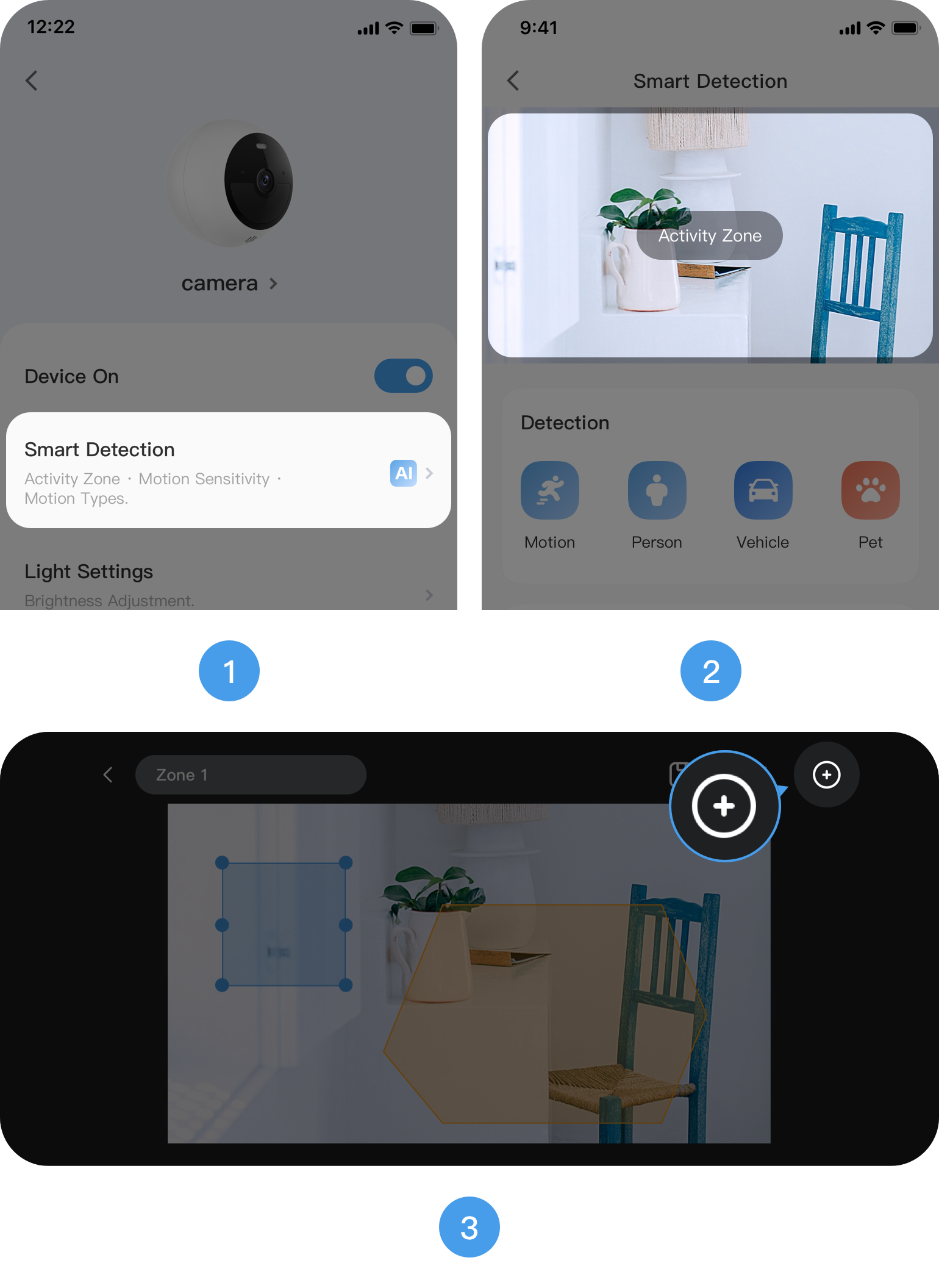 3
If you do not want to receive any notifications for certain devices, go to
Security - <Your preferred security mode>
, and diselect the
Push Notification
option for the devices.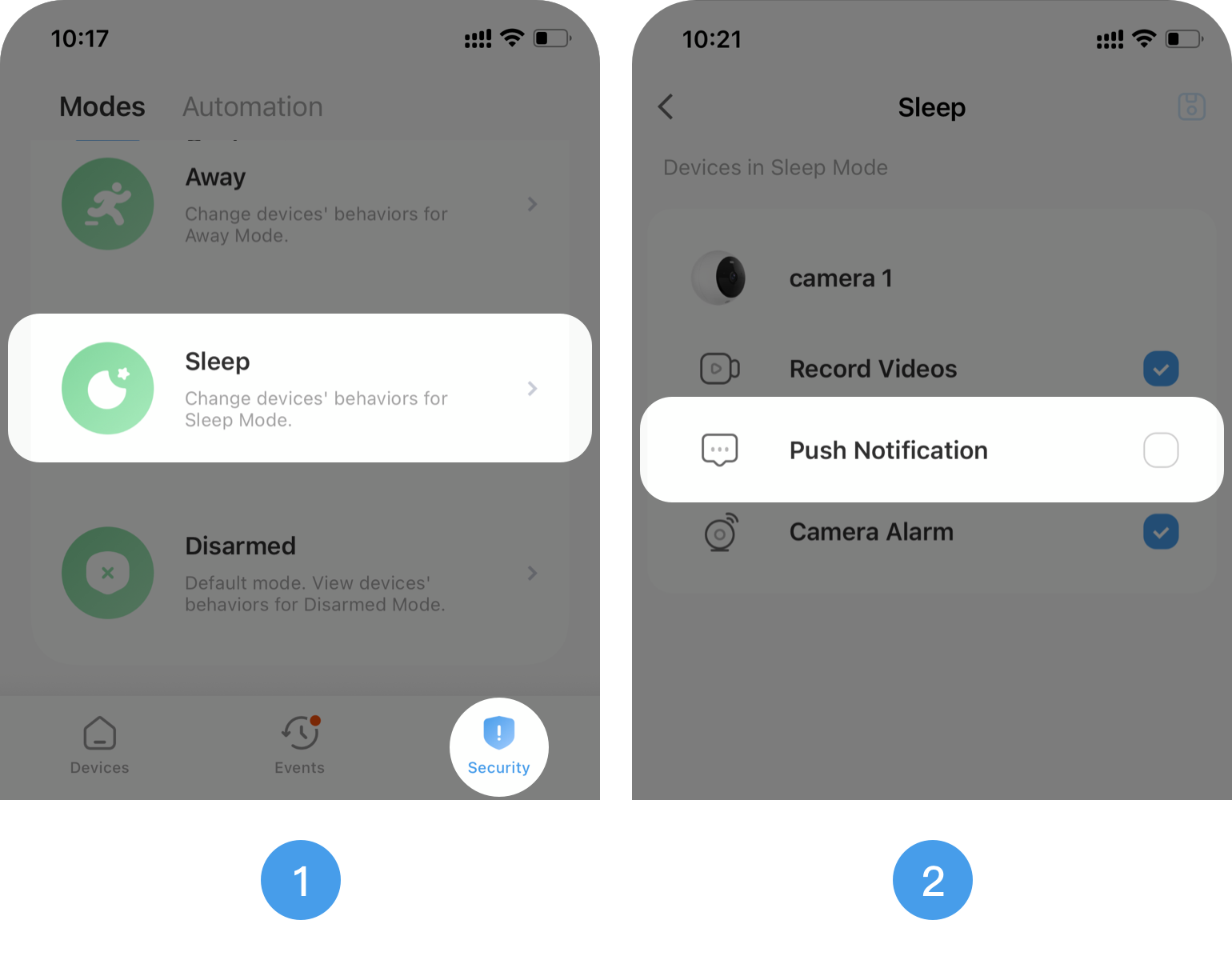 4
Go to
Camera Settings – About Device - Firmware Update
, and update the device to the latest firmware.