1
Make sure you have enabled push notifications in your phone's settings.
For iOS users, Go to the phone's
Settings > Noorio > Notifications
and enable Allow Notifications.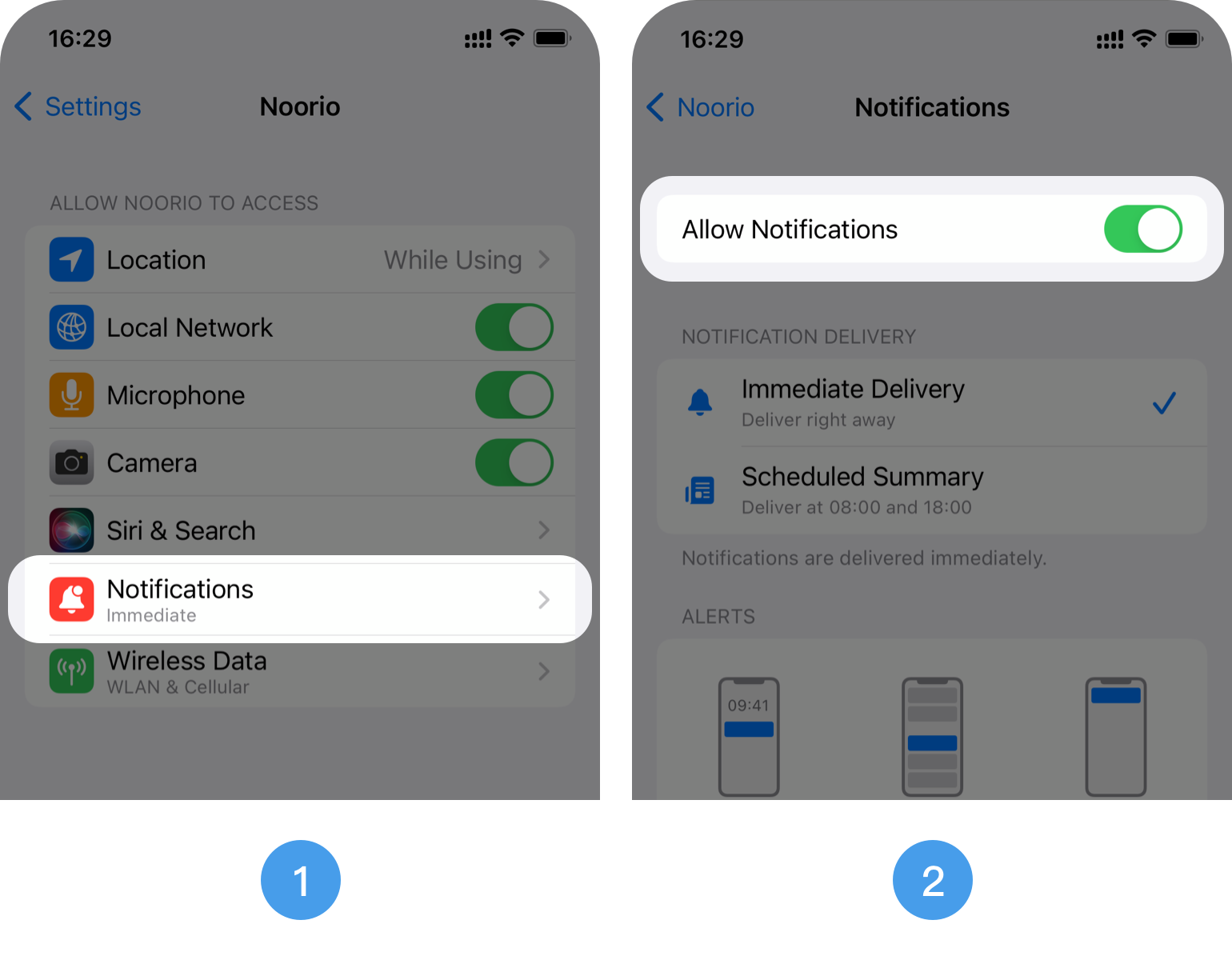 For Android, Go to the phone's
Settings > Apps > Noorio > Notification > Enable Show notifications
.
For Android 13 and above, please also tap
Events
and enable
Show as pop-up
.
2
Go to
Security - <your preferred security mode>
. Make sure you have enabled
Push Notification
for your desired devices.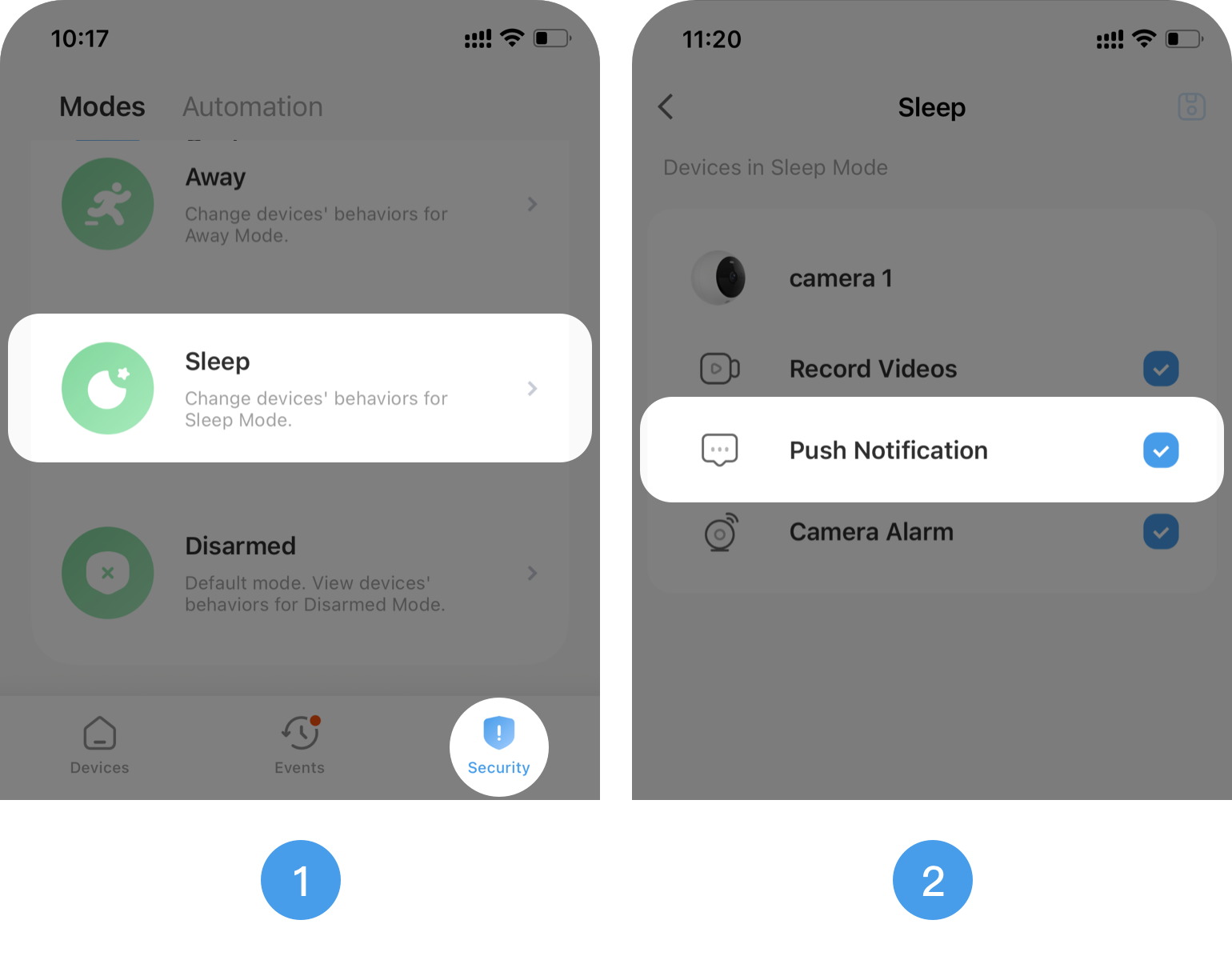 3
Check your device's installation.
(a) Make sure the camera is installed at 7-10 ft (2-3 m) and adjust the angle to about 15°. Then the motion can be triggered as designed.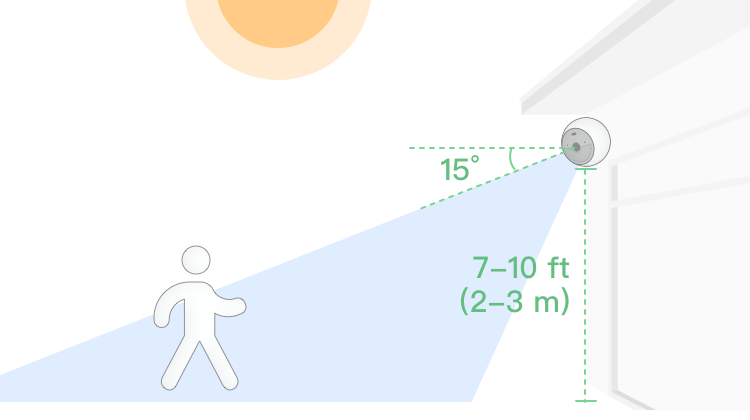 (b) Straighten the camera to get the best performance.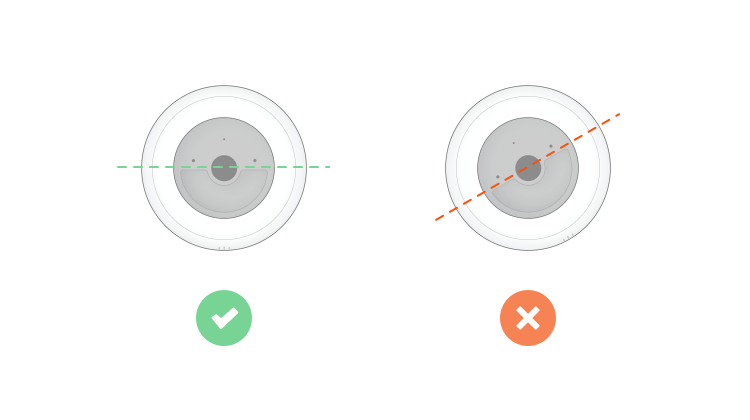 (c) Do not install the camera behind materials like glasses. It will take a negative effect on motion detections.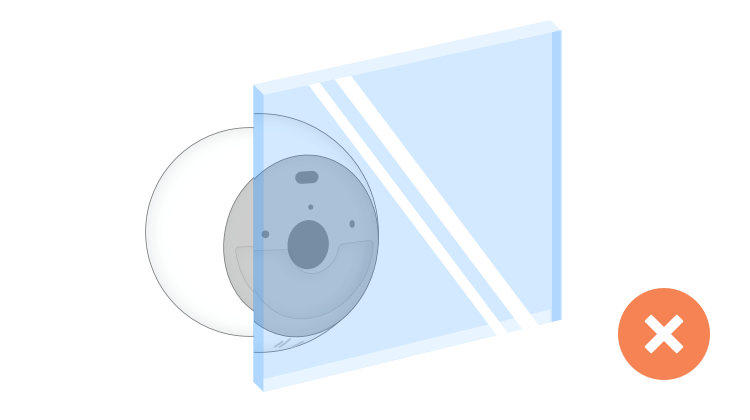 (d) Do not install the camera in a place where hot air blows frequently.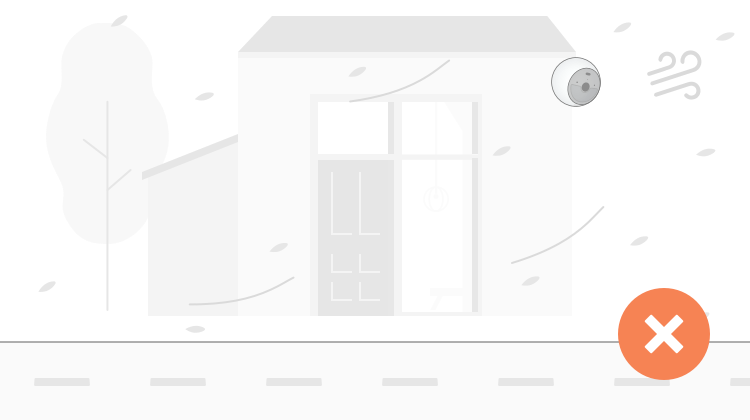 (e) Make sure the live view of the camera can capture the whole person.

(f) The camera is not sensitive to the object towards it. Install the camera in the corner so the movement can go across the detection zones and trigger the motion detection.

4
If you have set Activity Zones, the motions from
Motion Detection
will be filtered outside of the zones. Please go to
Camera Settings – Motion Settings - Activity Zone
and remove unnecessary zones.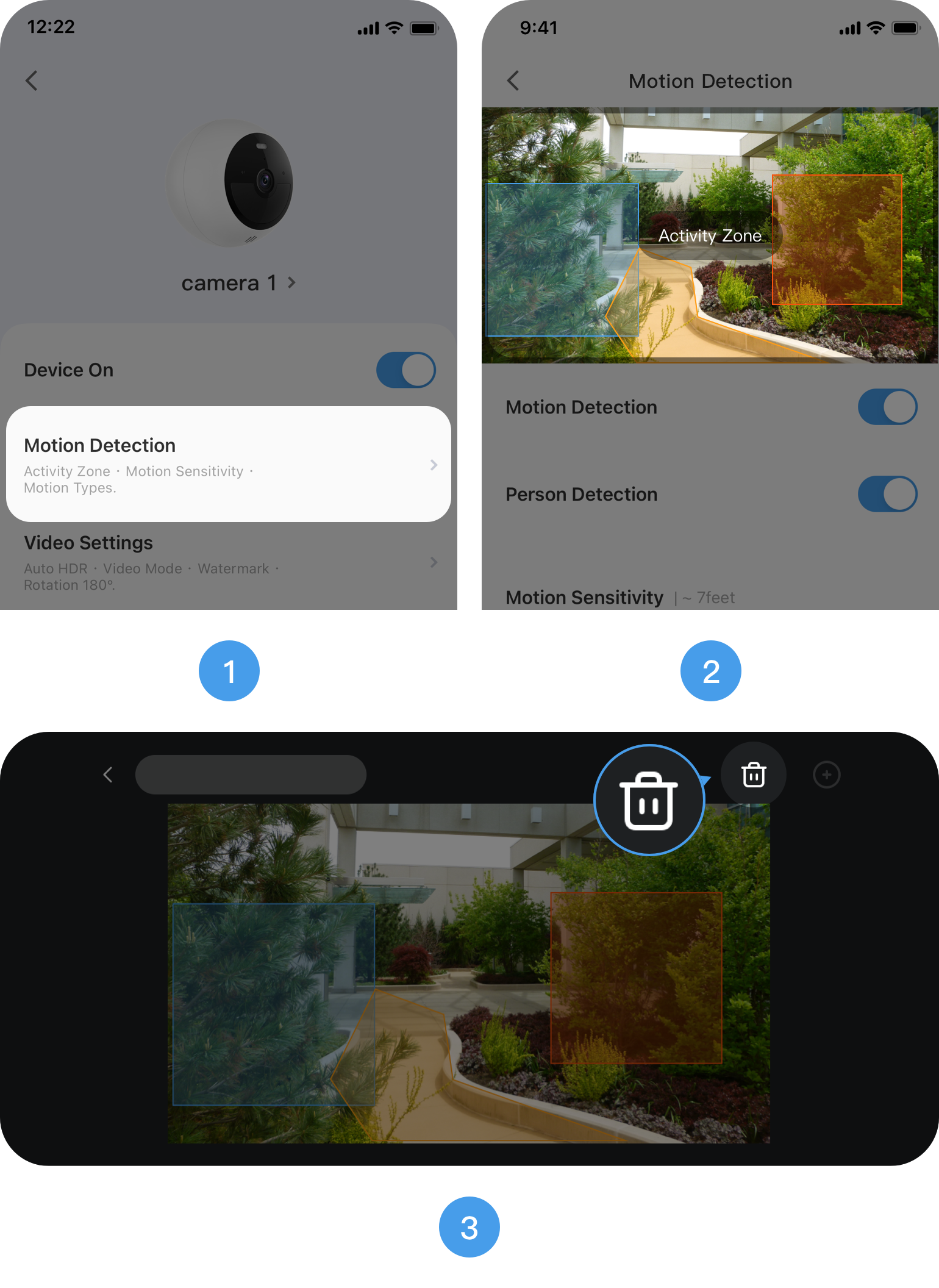 5
Person detection at night or in low light does not perform as well as it operates in the daytime. If you want to capture more motions, please go to
Camera Settings – Motion Settings, and m
ake sure all the motion detection types have been selected.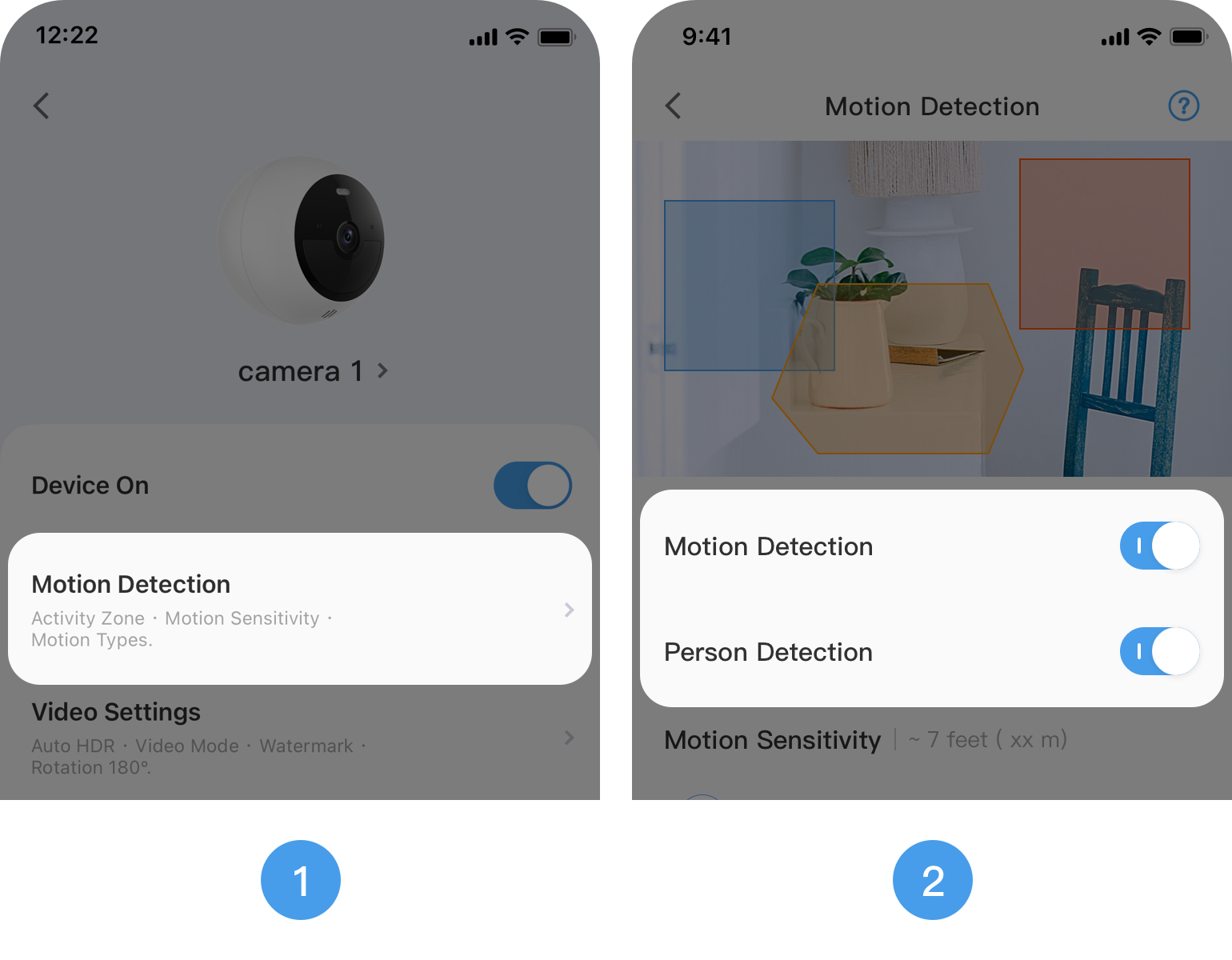 6
The detection range of the
Motion Sensitivity
is an estimated value. It could be various depending on the size and temperature of objects, the temperature, and other aspects of the environment. Please go to
Camera Settings – Motion Settings
. Higher motion sensitivity to extend the motion detection range to meet your needs.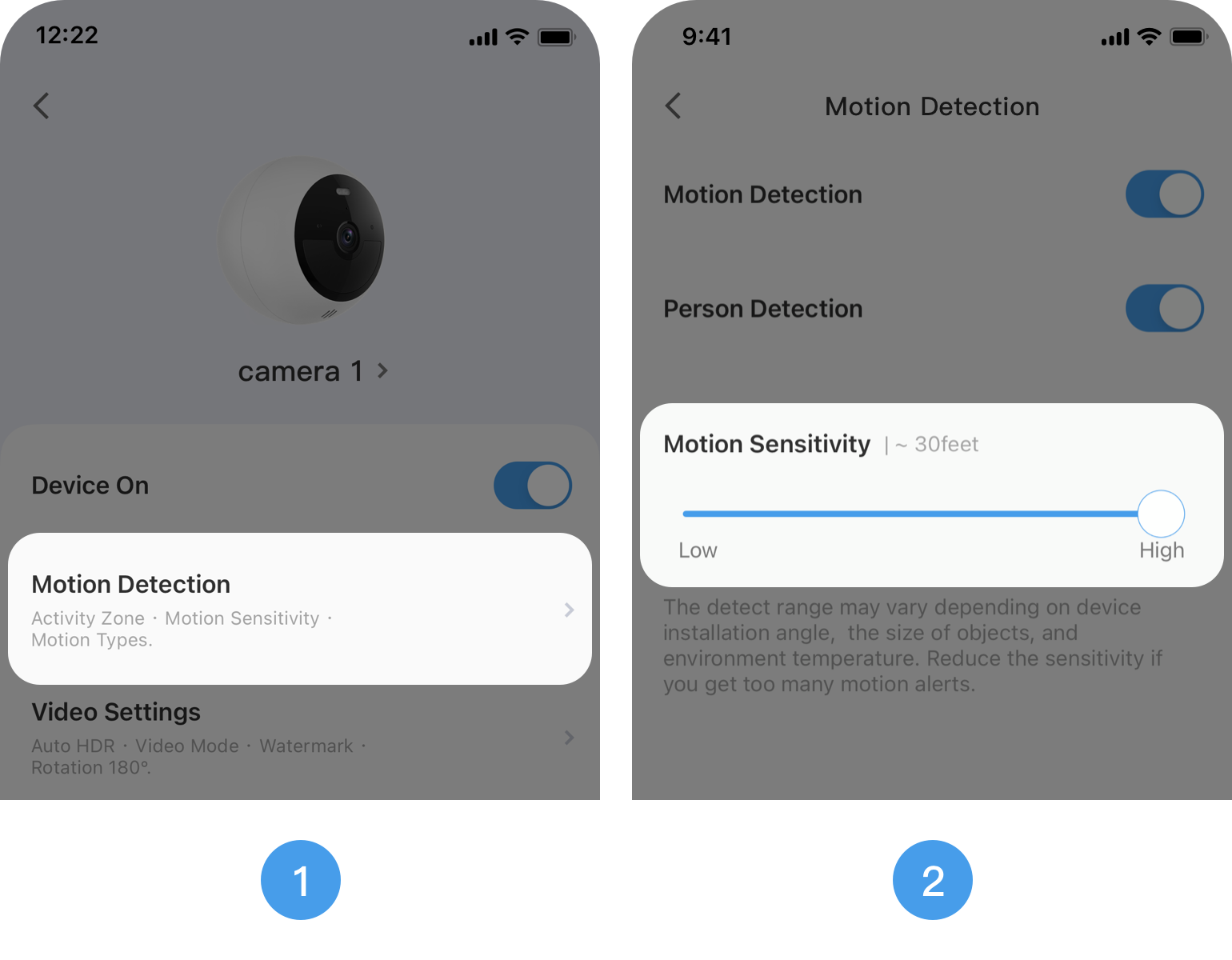 7
The camera has limited the motion detection frequency and video length to save power. Thus, the camera will not detect any motion during the interval. For
Battery Saving
mode, the retriggered interval between two videos is 60 seconds, and the max video length is 20 seconds. You can reduce the retriggered interval and customize the max video length in
Customized mode
. Go to
Camera Settings – Power Management
. Switch power mode to
Customized
and change its
Video Length
and
Retriggered Interval
.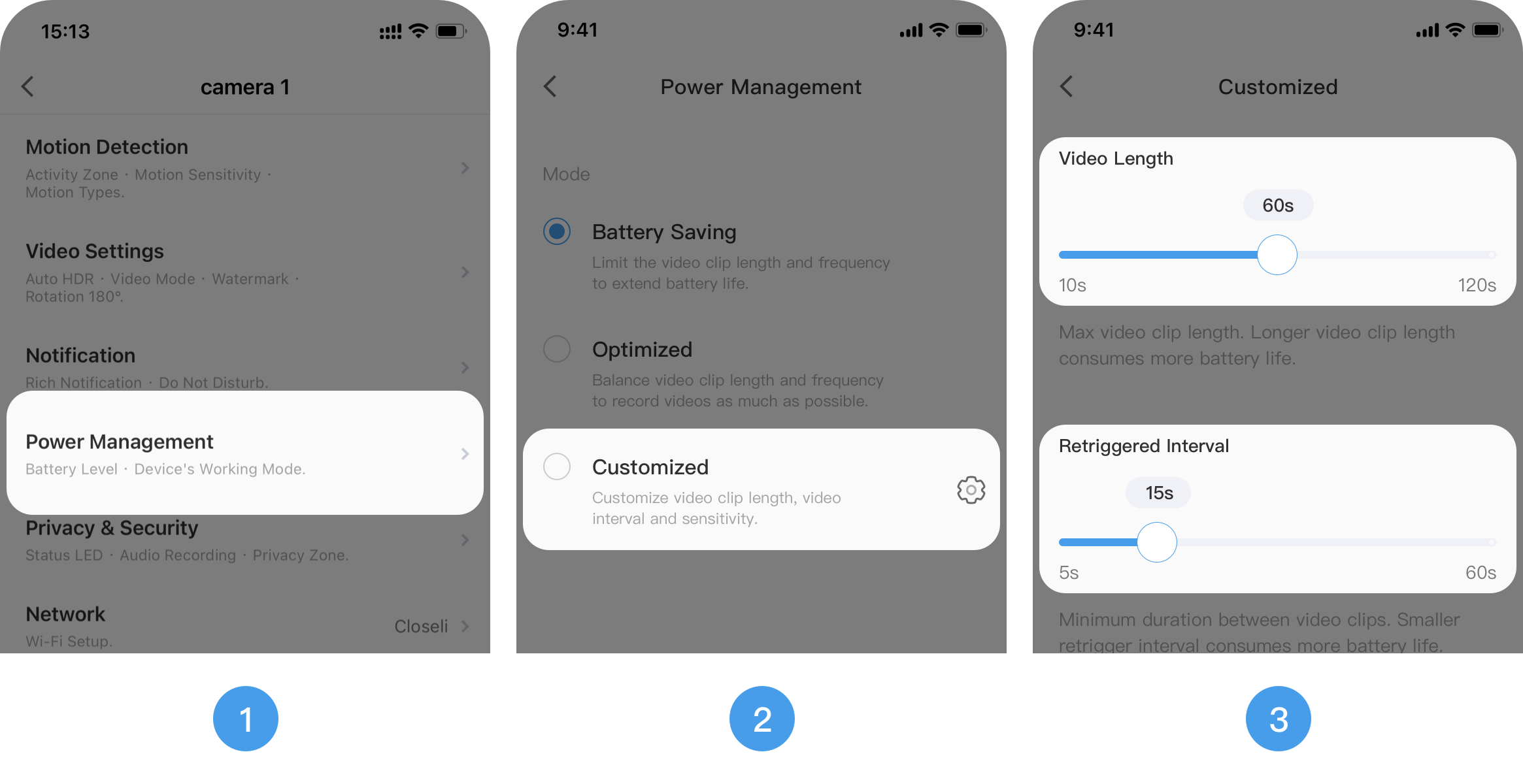 8
We will keep updating our devices to improve their performance and user experience. So please go to
Camera Settings – About Device - Firmware Update
, and update the device to the latest firmware.