Noorio supports Alexa systems. Watch live by using Alexa voice commands.
To connect your device with Alexa, go to Alexa App -> More -> Skills & Games -> Tap the search icon on the top right corner -> enter "noorio" and search -> choose the Noorio Skill -> Tap Enable Skill, enter your Noorio account and password to active the skill.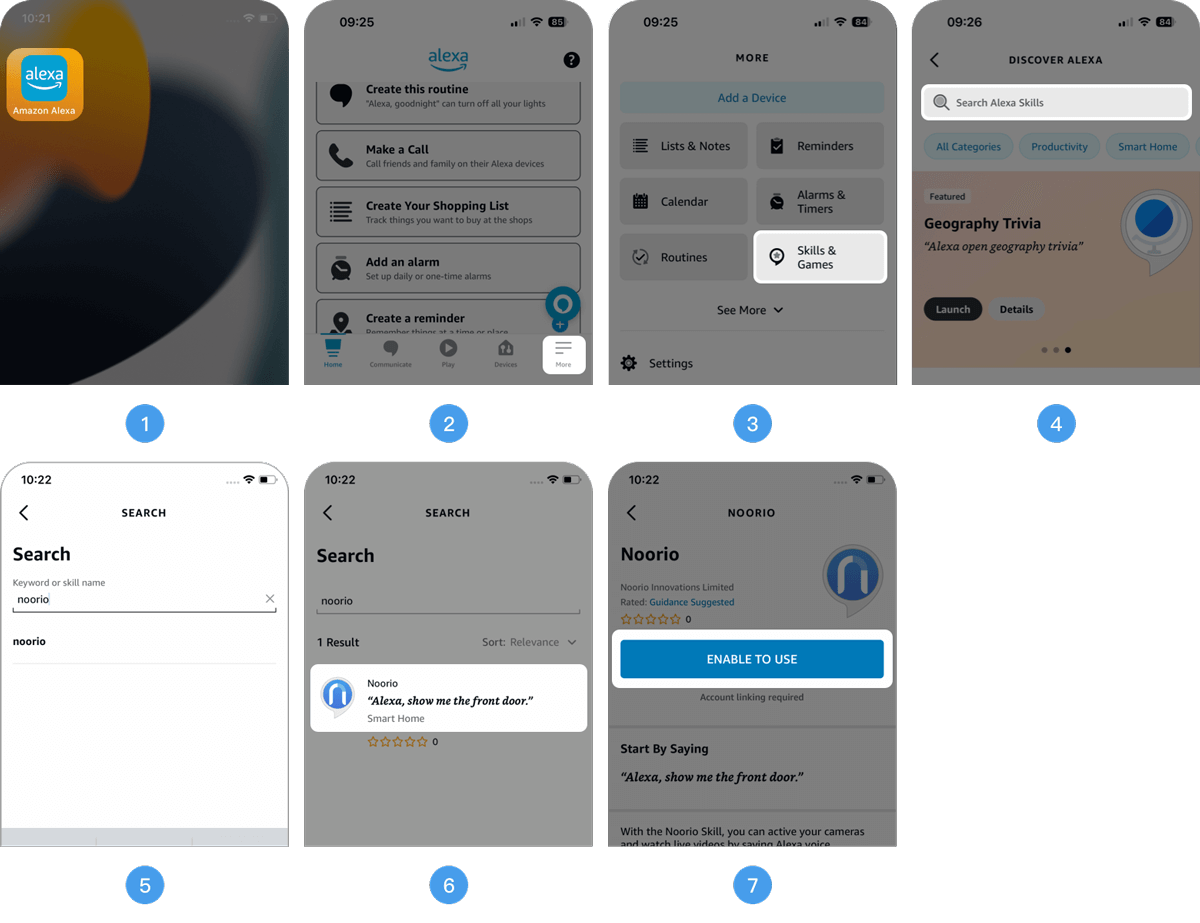 Once the Noorio Skill is enabled, you are able to connect noorio cameras to the Alexa.